Offering the latest hint at the true depths of the White House's frustration over the ongoing trade talks with Beijing, Acting Chief of Staff Mick Mulvaney said during an interview at the Milken Institute that the talks couldn't go on "forever" and would be resolved "one way or another" during the next two weeks.
Echoing a remark made a few weeks back by President Trump, Mulvaney added that the US wouldn't do a deal with China if it's not "great".
Whether or not he intended his remarks to sound like the administration is souring on the prospects for a deal, that's how the market took it, and stocks moved lower on the headline.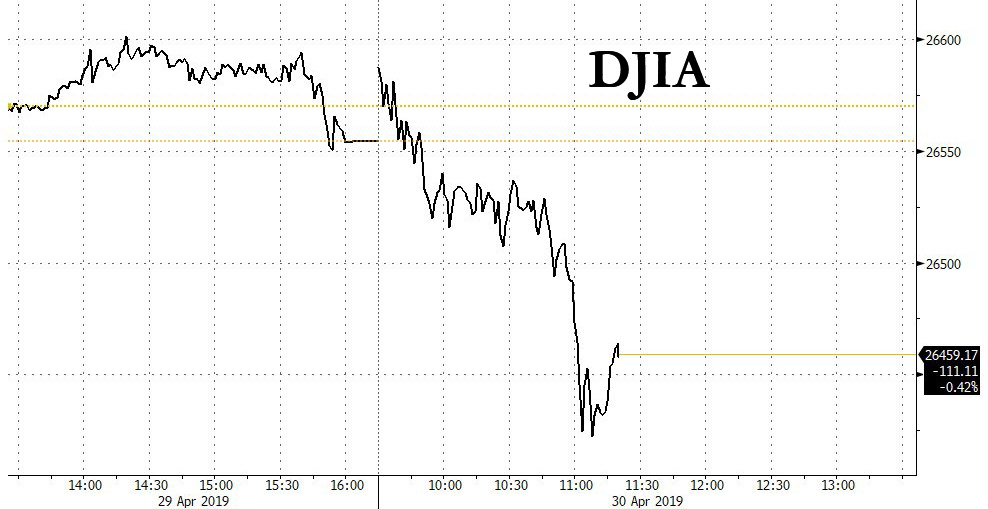 Steve Mnuchin and Robert Lighthizer started the latest round of talks in Beijing on Tuesday, and it's expected that Chinese Vice Premier Liu He will travel to Washington next week for what the administration hopes will be the 'final' round of talks, after which plans for a Trump-Xi summit can be announced.
Watch the rest of Mulvaney's interview with Maria Bartiromo below:
Read more: feedproxy.google.com